Helmer Scientific Products
Products
Medical-grade, temperature controlled storage and processing solutions and services for pharmacy, blood bank, laboratory and research.
Reliability starts with design. High quality solutions take the worry out of your cold storage and processing.
Innovative Solutions Designed for You
Specialized products and services, customized, configured, and integrated to optimize your workflow.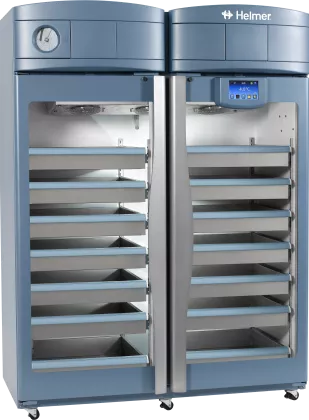 Take care of your patients, knowing your temperature controlled storage and processing is in good hands.
Our helpful team of Technical Support Specialists are here and ready to help.
Browse By Product Type
Our innovative products can be found in the many different markets we serve including hospitals, blood centers, laboratories, pharmacies, clinics, health departments, research facilities, and more.
Designed For Your Facility
Learn more by visiting our company blog, full of the latest industry knowledge, innovative ideas, product tips, equipment best practices, industry storage regulations and company updates.
Need help selecting the right configuration for your facility?
Just contact us and we can help guide your decisions and get you the right solution.